Barnsley have their focus on a fourth consecutive win in all competitions ahead of the League One clash with Fleetwood Town on Saturday. Barnsley are in League One this season after the demotion from the Championship at the end of last season. They were relegated from the second tier of English club football last season alongside Derby County and Peterborough United.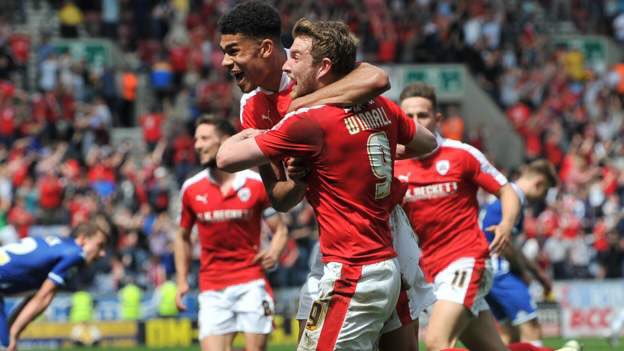 Since the 1-1 draw with Port Vale at home, Barnsley have won three games in a row. The draw with Port Vale was followed by the 3-0 away win over Cambridge United despite finishing the game with ten men. Barnsley didn't play the final quarter of the game with the full complement of their team after English defender Liam Kitchingwas sent off midway into the second half. At the time of his red card, Barnsley were leading 1-0 thanks to the first half strike from Devante Cole. Eight minutes after Kitching was sent off, Robbie Cindy doubled the lead for Barnsley. The game was sealed when substitute James Norwood scored the third Barnsley goal in stoppage time.
Barnsley made it two successive wins with the 2-0 win at home to the Newcastle United u-21 team in the Football League Trophy group stage. The hosts won the game thanks to two goals in six minutes towards the end of the game. Barnsleysealed a third straight win with the 3-1 win at home to London club Charlton Athletic. Ex-Arsenal and Burnley youngster Josh Benson gave Barnsley the lead in the tenth minute and his goal gave the Tykes a lead at the half-time break. James Norwood made it two goals in two league games with the second goal against Charlton. The second Barnsley goal arrived nine minutes into the second half. Devante Cole then sealed the win for the home team on 76 minutes to make it two goals in two league games for him. Jack Payne pulled a goal back for Charlton Athletic five minutes from time to ensure that the game ended in a 3-1 win for the hosts.
An away win over Fleetwood Town this weekend will give Barnsley a fourth straight win in all competitions.